About Us
What's MSH?
We focus on investing in Multiple Segments of industry, including Real Estate Holdings, Internet Technologies, and more.
Housing
Own and manage various apartments and multi-tenant buildings within the Tokyo Capital Region
Consulting
Engage in Network and Application Systems, Smart Housing, and other Internet Technology Consulting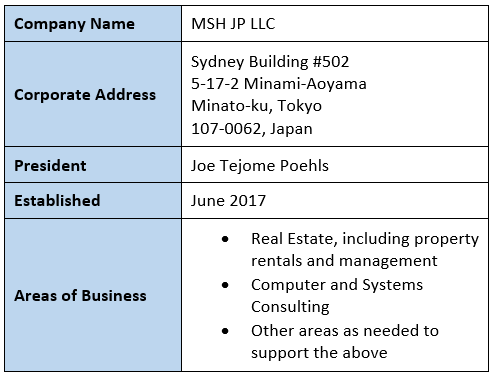 Vision
Apply technology to make metropolitan living more enjoyable
We work with clients and partners to link properties, infrastructure, and technologies to simplify living in the large metropolis that is Tokyo.

Engaging with partners such as Firmlogics, we help develop ideas including sensor network and smart home applications, in order to make living easier, increase productivity of time both on and off the clock.